BOI Targets French Investors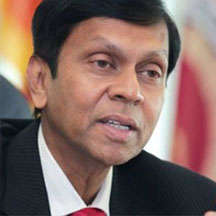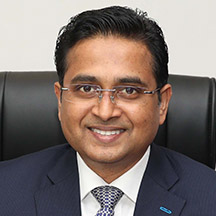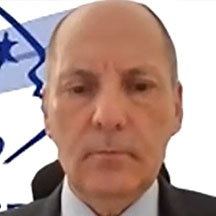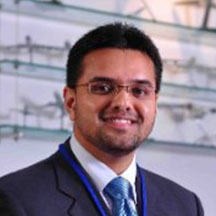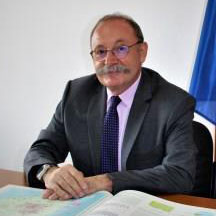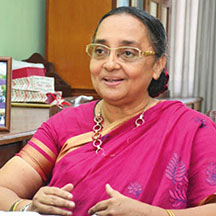 The Board of Investment of Sri Lanka (BOI) and the Embassy of Sri Lanka in France organized a webinar on 17th December 2020. The webinar was sponsored by National Confederation of French Employers (Movement des enterprise France) MEDEF. The Embassy of France in Sri Lanka and the Sri Lanka – France Business Council worked closely with the BOI and Sri Lanka Embassy in Paris to make this event a success.
The objective of the Webinar was to create more awareness regarding investment opportunities in Sri Lanka amongst potential French investors. The welcome speech was made by Mr. Philippe Gautier, Managing Director of MEDEF International. Mr Gautier stated that MEDEF initially established contact with Sri Lanka 14 years ago, and recently launched the France – Sri Lanka Business Council. He also stated that MEDEF is currently in the process of promoting an inward delegation to visit Sri Lanka in 2021 and they are making every effort to make it possible.
Opening remarks were made by H.E Mr. Eric Lavertu, French Ambassador to Sri Lanka and Maldives. H.E. the Ambassador stated that the webinar is perfectly timed, since the Government budget was held on 17th November 2020 and recently approved by the Parliament. H.E The Ambassador stated that the business and investment climate in Sri Lanka is very favorable for the French business community. "Especially with the development of the Colombo Port City project, there are many investment opportunities for the French companies. Hence it is an ideal opportunity for the French companies to invest in Sri Lanka", stated H.E. The Ambassador and invited the French companies who are interested in Sri Lanka to join the inward delegation, planed by MEDEF for 2021.
Opening remarks made by H.E the French Ambassador was followed by the opening remarks made by H.E Prof. Kshanika Hirimburegama, Sri Lanka Ambassador designate to French Republic. H.E. stated that there is much potential in Sri Lanka for business and investment collaboration between Sri Lanka and France". The Sri Lankan Government is very keen on Economic Diplomacy for win- win situations", stated H.E. the Ambassador designated.
The key note address was by Hon. Ajith Nivard Cabraal, State Minister of Money & Capital Market and State Enterprise Reforms on Highlights on facilities /concessions offered by the Government of Sri Lanka to foreign investors Hon. State Minister stated that the Government of Sri Lanka is currently in the process of establishing a new law for the Colombo Port City project, and invited French investors to invest in projects in the Colombo Port City. "The Sri Lanka Government is also now in the process of developing a Pharmaceutical Zone at Hambantota to manufacture pharmaceutical's with European International standards, that will be world class", stated Hon. Minister.
France has been a partner of Sri Lanka in Trade & Development for many years stated Hon. Minister and encouraged the French business community to now make Sri Lanka an investment partner as well. Minister stated that leading French companies have been operating in Sri Lanka in power, energy and water treatment, for many years.
Hon. Minister also mentioned that Sri Lanka has faced the Covid 19 pandemic situation, comparatively much better than most countries by balancing the health services, with economical services to take the economy forward, despite the pandemic with significant achievements in sectors such as agriculture and IT. Hon. Minister stated that software was developed in Sri Lanka for London Stock Exchange even during the lock down period.
The Webinar was addressed by by Mr. Sanjaya Mohottala, Chairman/Board of Investment (BOI) of Sri Lanka who made a presentation on "Investment Opportunities available for Foreign Investors". Mr. Mohottala stated that Sri Lanka is a knowledge driven economy, with highly paid job opportunities. Mr. Mohottala outlined target sectors to attract more FDI from France in his presentation.
Mr. Mohottala also stated that Sri Lanka has been an attractive investment destination and the recent budget has out lined additional incentives making Sri Lanka even more attractive for potential investors. Mr. Mohottala mentioned that the Government is currently developing a textile zone / fabric park at Eravur in the Eastern province. This project is scheduled to be launched in January 2021 and commence operation in October 2021. Chairman, BOI concluded by inviting French investors to invest in Sri Lanka.
Mr. Eric Le Corre, Corporate Vice President Public Affairs of Michelin shared his experience on investing in Sri Lanka. Mr. Le Corre, mentioned that Sri Lanka offers a comparative advantage to investors with operational cost including the sourcing of raw materials such as natural rubber.
He also mentioned that the company has enjoyed a long history in Sri Lanka and has every intention to continue their business operation in the country. Mr. Corre also stated that Sri Lanka enjoyes a very important location by being placed on the Asian European Maritime Route. The company has sourced a majority of their executive staff / managers from the local talent pool that is very effective and highly skilled.
The closing remarks were made by the Mr. Ikram Ghazali, President of Sri Lanka – France Business Council, (Director of CMA CGM Lanka (Pvt) Ltd). Mr. Ikram mentioned that Sri Lanka as a country offers a lot of opportunists and invited french investors to consider Sri Lanka as a potential destination . Mr. Ikram highlighted the Port sector, Airport sector and Export Processing Zones that facilitates foreign investors in Sri Lanka, providing access to respective markets in the region. He mentioned that Sri Lanka remain as the gate way to countries in Asia as well as Africa.
Media Release
Media & Publicity Department
Board of Investment of Sri Lanka