Established in 1978, under the name Greater Colombo Economic Commission, the Board of Investment of Sri Lanka is one of the foremost investment promotion agencies in South Asia. As the apex agency for foreign direct investment in Sri Lanka, there are over 1700 enterprises under the purview of BOI in the span of its 40 years in operation. In carrying out its primary function of investment promotion, the BOI aims at sector based investor targeting, while specializing in aftercare, navigating and regulating investor operations to reach its true and highest potential throughout the lifespan of the enterprise.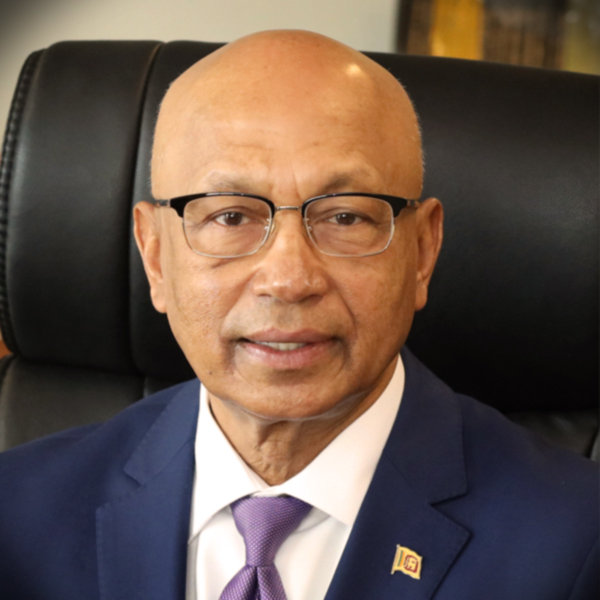 Mr. Raja Edirisuriya
Chairman
Board of Investment of
Sri Lanka
An eminent civil engineer by profession,Mr. Edirisuriya obtained his Bachelor's degree in civil engineering, specializing in structural engineering from Rutgers University NJ, USA. He also went on to acquire master-degree in public administration at the University of La Verne, California. As a professionally registered civil engineer in California, he has held the prestigious position of Administrator and City Engineer for almost 16 years with the city of Chino, California. In early 2006, Mr. Edirisuriya was appointed as the chairman of the then ailing construction giant, Sri Lanka State Engineering Corporation (SEC). Under Mr. Edirisuriya's chairmanship, the corporation turned a profit of LKR103 Million at the end of the 2006 financial year. This was the first time that SEC turned a profit since 1981. Mr. Edirisuriya has also served as the Sri Lankan Ambassador to Brazil, Peru, Argentina, Chile, Colombia, and Surinam from 2013 to 2015. During his tenure, he promoted trade and tourism between Latin America and Sri Lanka and also helped facilitate United Nations Humans Rights resolutions among Brazil, Chile, and Argentina to support the Sri Lankan government. Additionally, Mr. Edirisuriya was instrumental in acquiring a property on behalf of the Sri Lankan Government in Brasilia, Brazil to house the Sri Lankan Embassy. A philanthropist by nature, he gathered support and funds from the Sri Lankan community in Los Angeles to help construct 39 homes for Tsunami victims in Induruwa and helped raise LKR12 million to build houses for veteran disabled soldiers and their families in Anuradhapura. In his new role as the Executive Project Management Director for Colombo Port City Development Project, it is expected that Mr. Edirisuriya will deliver results with the benefit of the nation in mind.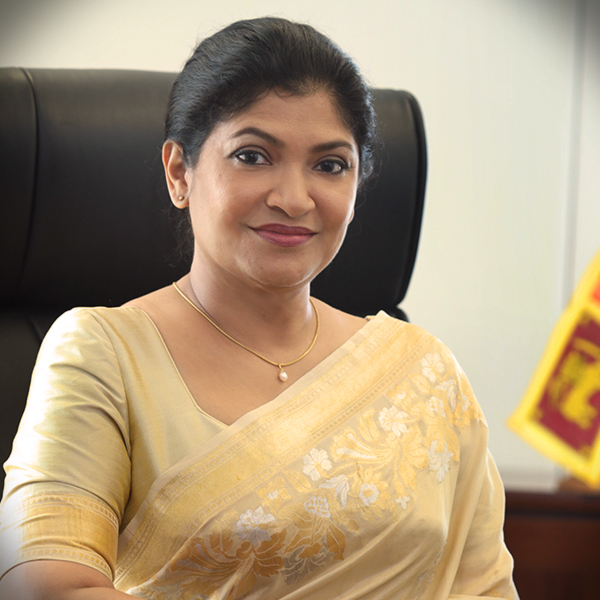 MRS. RENUKA M. WEERAKONE
Director General
Board of Investment of
Sri Lanka
Mrs. Renuka Weerakone is an Attorney-at-Law by profession counting over 31 years of experience and commenced her working career as an instructing attorney with a leading Law firm in Colombo. She is also a licensed Notary Public and Commissioner for Oaths. In addition, she holds a Master's Degree in Business Administration from the Postgraduate Institute of Management, University of Sri Jayawardenepura. She currently serves as the Director General (Actg) at the BOI previously holding the post of Executive Director heading Project Monitoring. In her career at the BOI spanning over 27 years, she has gained a wealth of experience and broad knowledge to facilitate activities of foreign direct investment projects with her work in several key departments including Promotions and Investments and held the post of Board Secretary over five years concurrent to her other duties. She has represented the BOI at local and International Forums including the Second Round negotiations of the proposed Sri Lanka – China FTA held in Beijing, the Joint Council under US-Sri Lanka Trade & Investment Framework Agreement in Washington, and outward investment promotion missions to China, the UK, USA, Japan, and Russia among other countries. She has also been an active member of Steering Committees, Policy Committees, Inter-Agency Committees tasked with resolving issues faced by investors to fast-track implementation of investment projects.