BOI strengthens the next level of leaders with PIM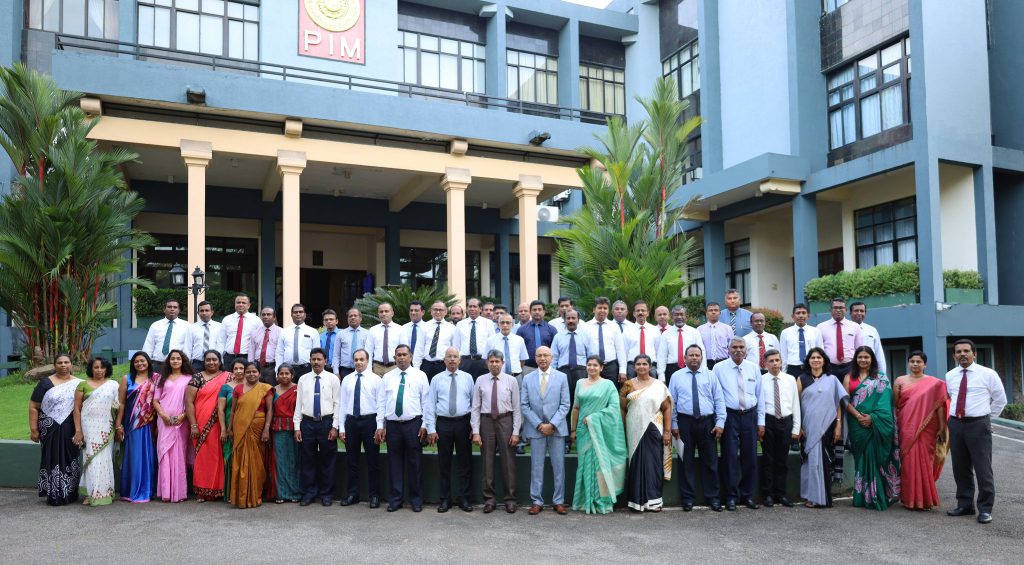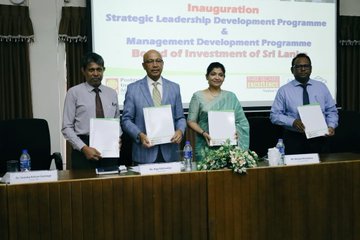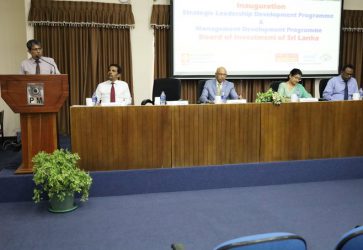 In a bid to develop a next-level of succession pool, the Board of Investment of Sri Lanka teamed up with the Postgraduate Institute of Management (PIM), the Nation's Management Mentor, to launch a Strategic Leadership Development Programme designed for the Senior Deputy Directors and a Management Development Programme for the Deputy Directors.
The inauguration ceremony of the Programme got off the ground recently at the PIM auditorium with the participation of BOI top management and 41 Senior Deputy Directors and 30 Deputy Directors.
The objective of the program is to develop the interpersonal, conceptual, and technical skills of the officials so that they can eventually succeed in undertaking senior roles. Further, programs of this kind are hoped to be organized in the future as well.
This programme consists of some action learning projects, contemporary case analysis, and a range of conceptual and practical subject discussions.
Strategic leadership is a leader's ability to visualize, plan, lead, and make the best out of the resources they have to execute strategies efficiently and successfully for the betterment of the organization and employees. The BOI having recognized the decisive role the managerial staff needs to play as strategic leaders, joined hands with the PIM, to launch a series of Leadership Development and Management Programmes.
Commenting on the Programme, BOI Director General Renuka M Weerakone said "We are in fact honoured to partner with PIM and it's the first time that the BOI has collaborated with PIM for a programme of this nature,"
"In such a juncture where Sri Lanka is searching for leaders, this Strategic Leadership Programme will be an opportunity and a great stimulus for those officials, who wish to gain the strategic vision to make a meaningful impact in shaping the future direction of the BOI," BOI DG highlighted.
"Furthermore, the Programme is also an ideal platform to explore the 'head and heart' of leadership and the core elements of vision, purpose, strategy, and values alongside how to lead and influence others through empowerment and engagement," Ms Weerakone underscored.
"We are thankful to the PIM staff for taking the initiative to upskill BOI leadership and we are looking forward to working closely in future endeavours," she added.
Media & Publicity Department
Board of Investment of Sri Lanka