BOI DG lauds efforts by Eco Spindles to convert plastic waste to bring dollars to the country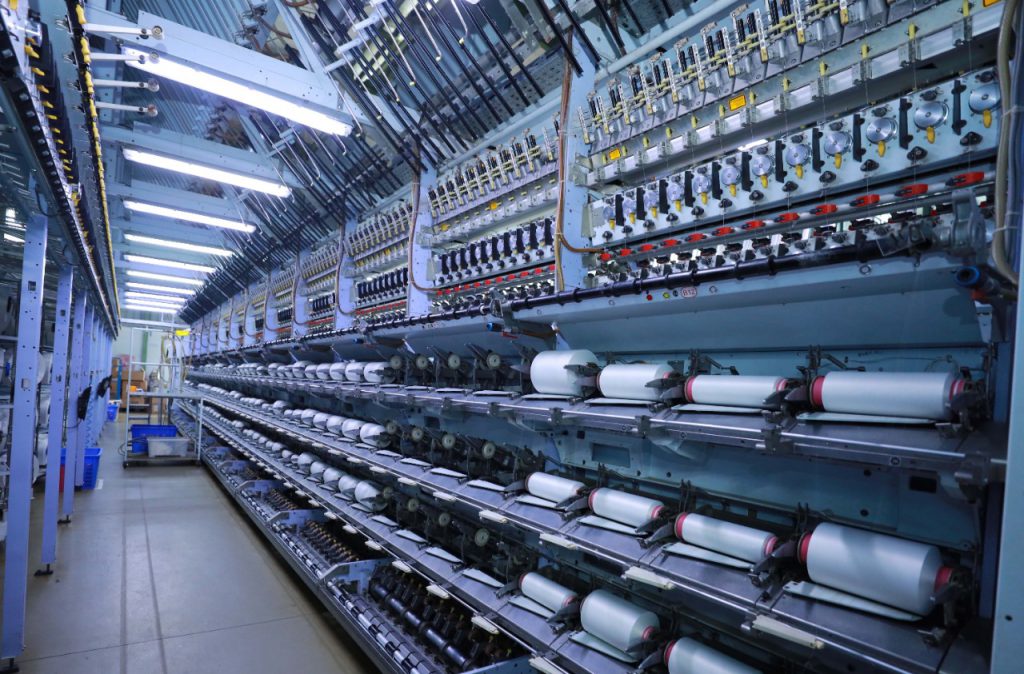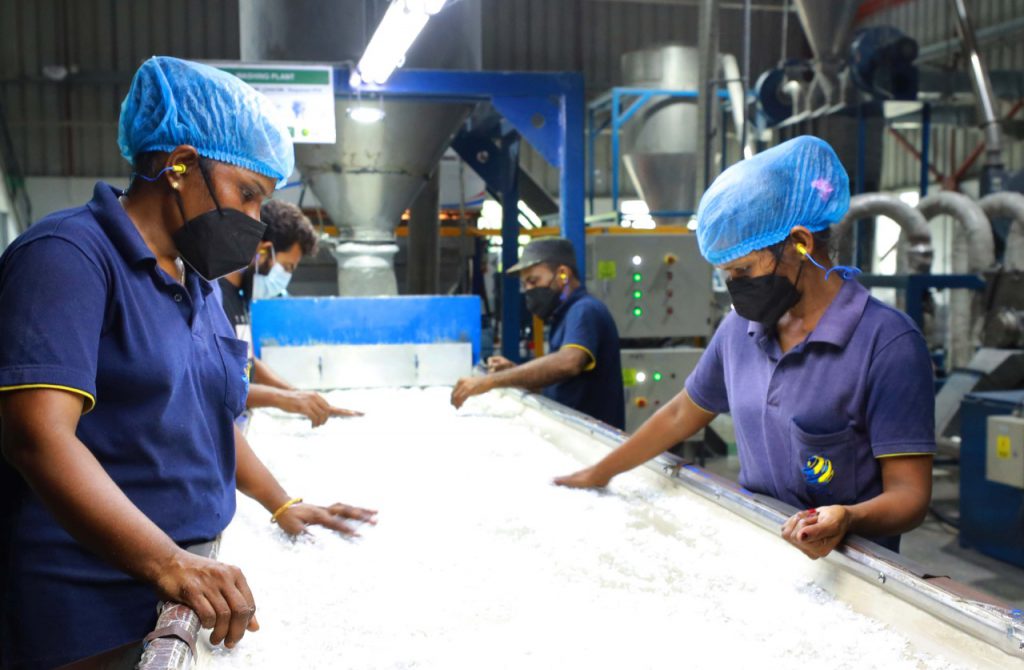 Sri Lankans are responsible for releasing over 1.59 million metric tons of plastic into the ocean each year. The number is huge and so is the repercussion. The reckless disposal of polythene and plastics has resulted in this unending issue in the country. As per the data, polythene and plastic comprise more than 5.9% of the country's urban solid waste, which exceeds 400,000 kgs daily.
Against this backdrop, the sustainable move by Eco Spindles (Private) Limited to manufacture monofilaments and yarn, exclusively from recycled Polyethylene-terephthalate (PET) flakes, was highly welcomed and appreciated by Board of Investment (BOI) Director General Renuka M Weerakone during a recent inspection tour made to the factory located at the BOI Horana Export Processing Zone.
A wholly-owned subsidiary of BPPL Holdings PLC, Eco Spindles has a workforce of 900 people and is only one of two plants globally with the capability to create yarn directly from flakes circumventing the polymerization process.
It also manufactures a comprehensive range of monofilament and other plastic materials to produce filaments for brushware requirements and for other global brush manufacturers. Its products cater to several international markets including the USA, Europe and India while it supplies yarn to world-renowned brands like Nike and Decathlon.
According to the Eco Spindles, over ten million PET bottles are monthly collected from various locations including beaches and lagoons through regional suppliers, which are sorted, segregated and converted to produce destined products, almost all of which are exported. Talking about the process, it is driven by the state-of-the-art production technology.
Commenting on the project, BOI Director General Renuka M Weerakone said "Eco Spindles can be showcased as benchmarking reduction of plastic pollution in Sri Lanka, is a classic example of fully utilizing the minimum input to attain an optimal result, which is evident with their monthly revenue amounting to USD 2 million"
"The company's recent efforts have also won them several accolades, such as from Forbes Asia, ranking them amongst the top 200 companies, which is a monumental achievement as they progress," the Director General highlighted.
"This initiative also increases the productive use of waste plastic while reducing the environmental damage caused by plastics ending up in landfills or water bodies. Significantly, they bring a substantial amount of dollars to the country, which is the need of the hour" she outlined.
Ms Weerakone proceeded to point out the importance of raising awareness among the stakeholders and people about this initiative so that they also can join hands with Eco Spindles.    
Meanwhile, expressing his sentiments, Chief Executive Officer of Eco Spindles Manoj Udawatta stated "Over 300,000 individuals are already helping us in collecting PET bottles on a monthly basis, for which they get an income in return. Thus, we invite everyone to contribute to saving the environment by discarding waste plastic into our Material Recovery Facilities or collection bins," Mr Udawatta urged.
"Anyone who wishes to supply PET bottles to us can contact 0772 348 575/0763 139 677. We offer the best prices for plastic waste while cash can be received on delivery. In addition, we can also be reached via mobile App named 'waste 2 Value'" he added.
Media & Publicity Department
Board of Investment of Sri Lanka