Exactpro to set up as BOI Enterprise in Sri Lanka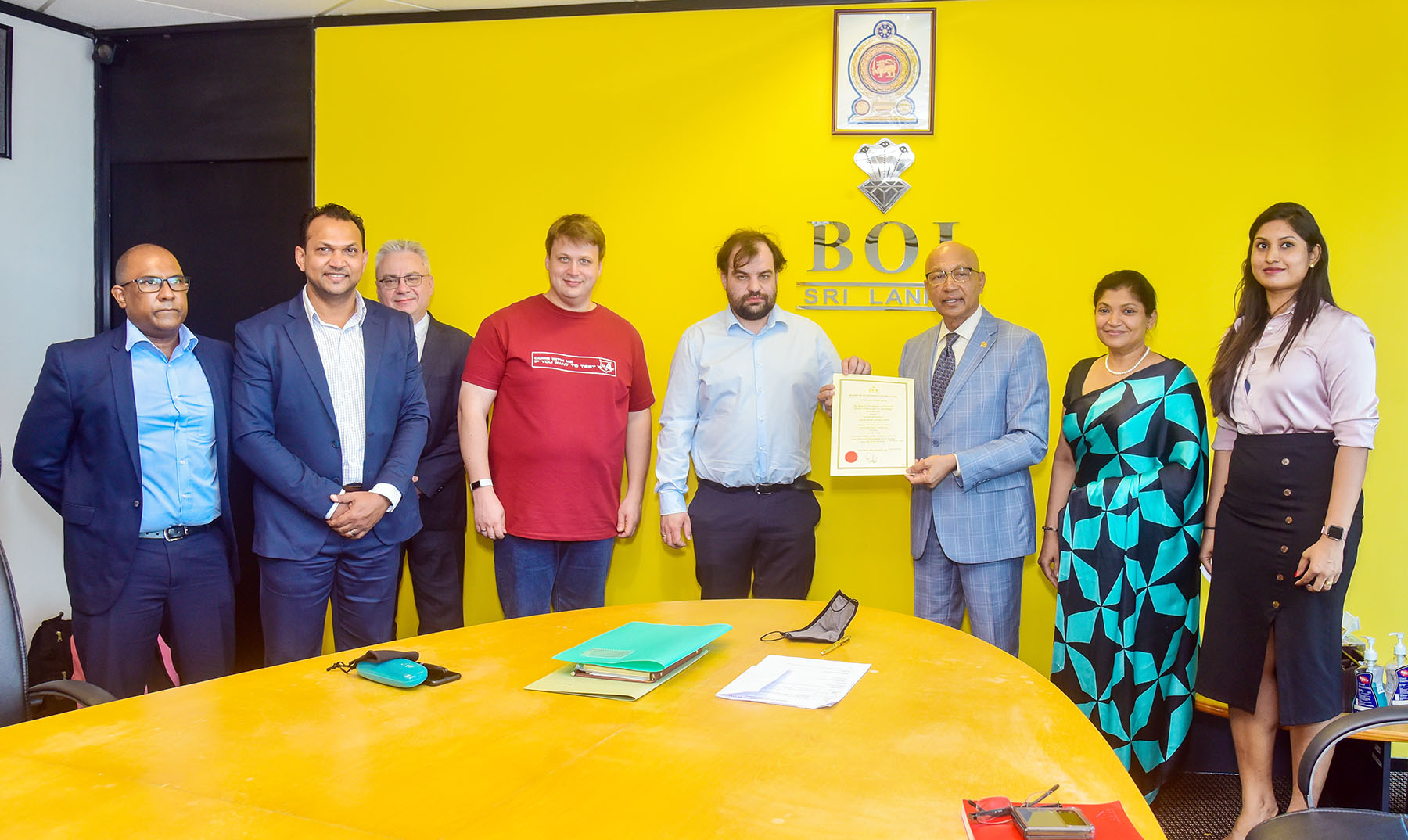 The Board of Investment (BOI) of Sri Lanka recently entered into an agreement with Exactpro Systems (Pvt) Limited, to offer independent software testing services for global capital markets.
Followed by their expansion plan in July 2021 and the appointment of Jagath De Silva as CEO for Sri Lanka in September 2021, Exactpro continues to increase its footprint in Sri Lanka providing independent software testing services for global capital markets, showcasing Exactpro's commitment to invest in the country. Exactpro Systems (Pvt) Limited, incorporated in Colombo in October 2021, has already started recruiting IT specialists of different levels, actively tapping into the local talent pool.
Alexey Zverev, co-CEO and co-founder of Exactpro said, "We are delighted to continue our growth in Sri Lanka as part of our long-term business strategy to scale our capabilities in the Asia-Pacific region. We have a long-standing history of working successfully alongside leading technology specialists in Sri Lanka and expect the Exactpro delivery centre here in Colombo to be instrumental in driving the company's efforts to further develop Exactpro's next generation framework for automation in testing."
Raja Edirisuriya, Chairman Board of Investment Sri Lanka commented, "We are very happy to see companies with an international footprint investing in Sri Lanka and look forward to future cooperation. BOI believes Exactpro will also bring new capabilities to the local market, including the ability for specialized testing and engineering quality into software systems while enhancing the right environment for the Nation's digital transformation aspirations.