BOI encourages France to re-invest in Sri Lanka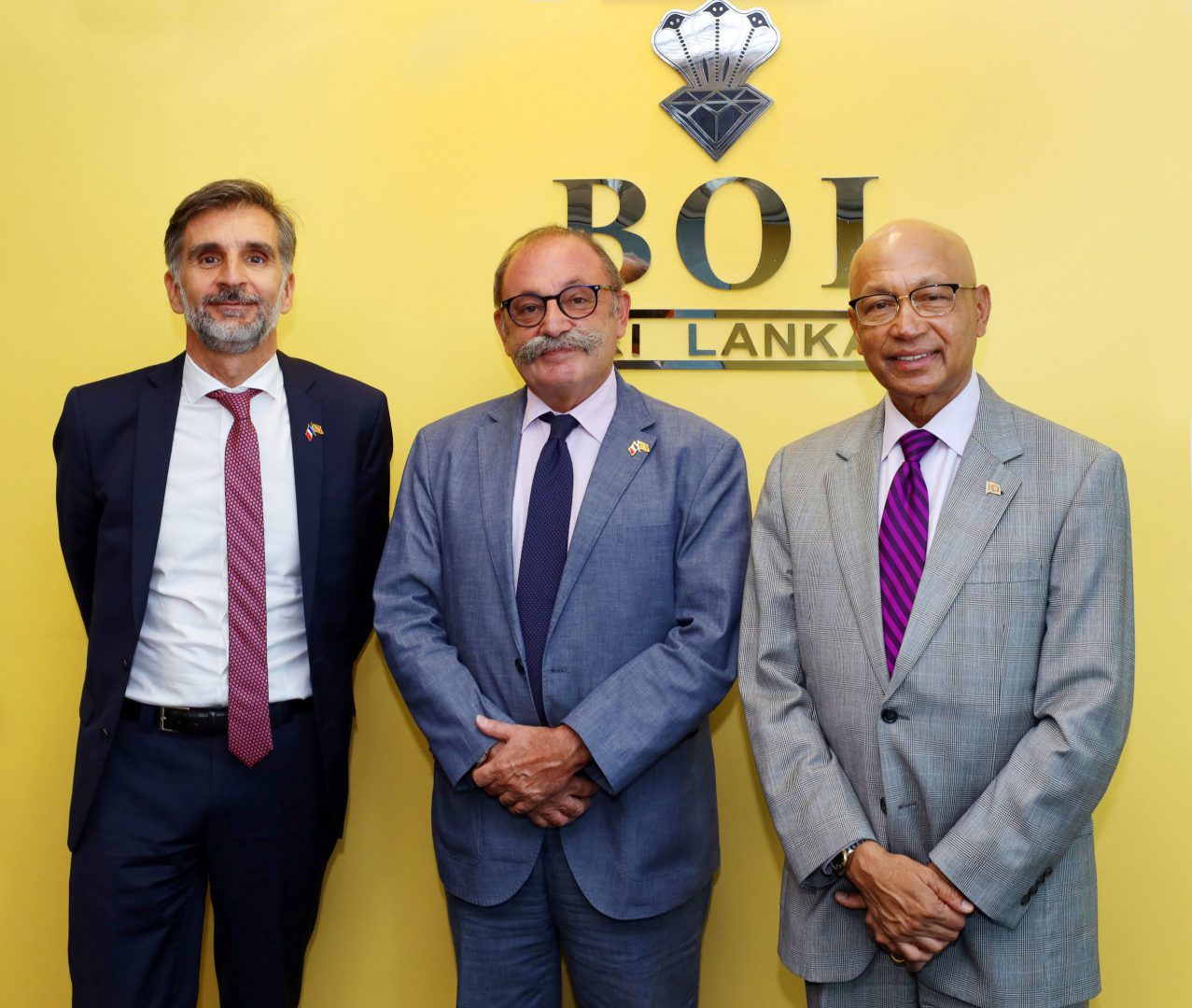 H.E. Eric Lavertu, Ambassador of France and Mr. Jean Alexandre EGEA, Economic Counsellor of the French Embassy in  Sri Lanka  met with Eng. Raja Edirisuriya, Chairman, BOI and Mrs. Renuka Weerakone, Director General, BOI on 22nd February 2022 at the BOI. Ms. Nilupul De Silva, Director (Investment Promotion), BOI also participated in the discussion.
The objective of the meeting was to discuss matters on attracting more Foreign Director Investment (FDI) from France, as well as  the  facilitation provided for existing investors to encourage them to re-invest and expand their operations in Sri Lanka.
During the discussion H.E, The French Ambassador stated that the EU-Sri Lanka Investor Dialogue that was held on 31st January 2022, chaired by Hon. Basil Rajapaksa, Minister of Finance was an  effective facilitation forum for existing investors from the EU.  H.E. The Ambassador thanked the  Chairman and the BOI team for a well coordinated event  and expressed His Excellency's appreciation.
The BOI Chairman  briefed the H.E the Ambassador regarding the Pharmaceutical Zone that is currently being developed at Hambantota, as well as the structured projects within the Colombo Port City and the Chairman invited french investors to consider investing in the Pharmaceutical  Zone and Colombo Port City, especially in tourism and hospitality.
During the meeting the follow up of the BOI Investment Promotion Mission to Paris in October 2021 was also discussed and the Chairman mentioned that the BOI will continue to work closely with the French Embassy in Sri Lanka to attract more FDI from France.  H.E. The Ambassador assured their fullest co-operation in attracting more FDI to Sri Lanka.