Raja Edirisuriya takes over as BOI Chairman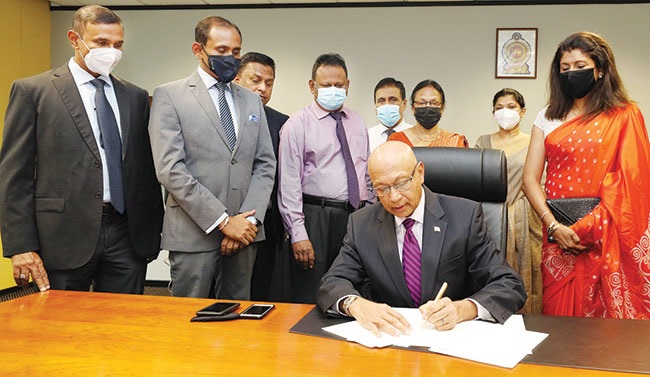 Leading civil engineer and former Ambassador Raja Edirisuriya has been appointed Chairman of the Board of Investment by President Gotabaya Rajapaksa. 
Edirisuriya is scheduled to take up his appointment on 15 December. He replaces Sanjaya Mohottala, who resigned a fortnight ago.  

Currently the Colombo Port City Development Project Executive Project Management Director, Edirisuriya previously served as Chairman of the Urban Settlement Development Authority (USDA), Sri Lanka State Engineering Corporation (SEC), and Mihin Lanka Airlines.

Edirisuriya has also represented Sri Lanka as Ambassador to Brazil, Peru, Argentina, Chile, Colombia and Surinam. During his tenure from 2013-2015, he promoted trade and tourism between Latin America and Sri Lanka, and also helped facilitate United Nations humans rights resolutions among Brazil, Chile, and Argentina to support the Sri Lankan Government.

Having obtained his Bachelor's Degree in Civil Engineering from Rutgers University, New Jersey, USA, and his Master's in Public Administration at the University of La Verne, California, Edirisuriya held the position of Administrator and City Engineer for almost 16 years at the City Council of Chino, California.